The holidays are generally a time when our kitchens get used the most, and along with this it gets seen the most. Some homeowners get restless whether it's because the appliances don't work, kitchen is too small, or the kitchen needs updating. One word comes to mind – renovation. With budget in mind, we are going to give you a breakdown on different brands and features to give you an appliance works best for your kitchen and lifestyle. Whether you are contemplating a new build, renovation, or even just new appliances – we are here to help!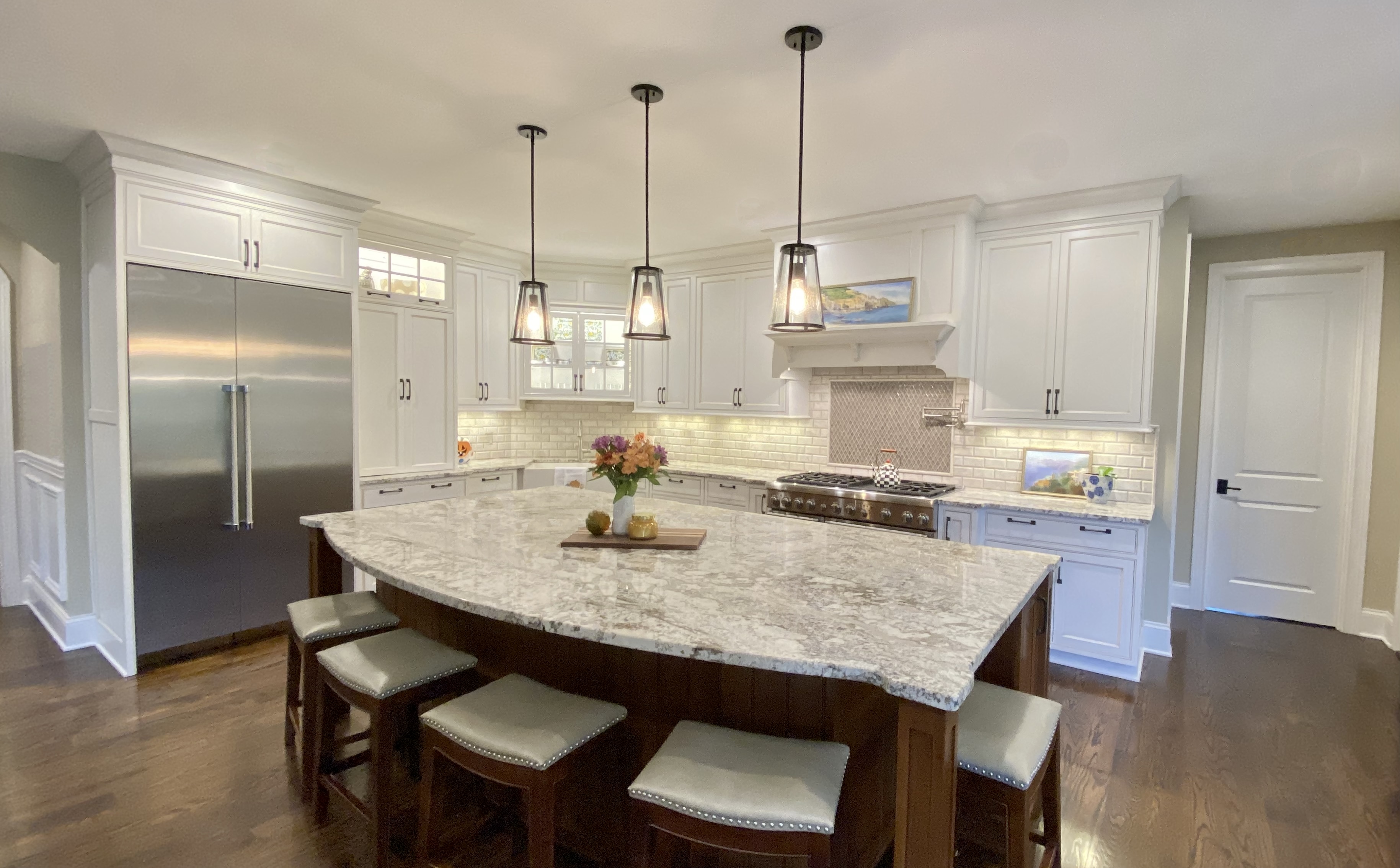 Brand
The first thing that many people notice with appliances is brand. Is it because the style is drastically different or because of the brand's creative use of labels? Either way, the brand is the first thing that one must consider with different appliances. The top brands in every category is as follows:
Premium – Miele, Gaggenau, La Cornue, and Lacanche
High-End – Wolf & SubZero, Thermador, and Viking
Mid-Tier – Bosch, Kitchen Aid, Café, and Samsung
High Value – GE, LG, and Frigidaire
The premium brands are mostly European brands that are centered around professional cooking style while in residential design. Miele and Gaggenau involve a lot of technology and sleek design. La Cornue and Lacanche are individually hand built instead of mass produced. These high design attributes of each brand depict the reason of the high price tag. Consumers who are in the market for these brand's appliances are not concerned with price, but with the technology and professional culinary experience.
The high-end brands consist of the appliances you will see in homes that are generally priced from $1.5 million and up. These desirable brands are known through their distinguishable features and commercial-grade products. Wolf ranges, stovetops, and ovens have the iconic red knobs that are noticeable from anywhere. Thermador ranges have the star burner technology that creates an even layer of heat throughout the pan in addition to the commercial style. These brands are sought after because of their superior cooking performance and amazing reliability.
The Mid-Tier brands offer a different line of appliances to suit anyone's needs. These brands are known for their quality in their respective price range, while also delivering on new and improved technology first and foremost. Kitchen Aid ovens offer a touchscreen interface that allows you to choose a recipe and it adjusts the temperature, time, and steam element based on the preselected recipe. Samsung's refrigerators offer a touchscreen that implements notes, timer, video calling, and even a camera inside the fridge accessible remote. The technology available at this price is the main influence in this tier of appliances.
The High Value tier of brands offer amazing technology and cooking ability while delivering on a lower price for affordability and accessibility. Customers in this segment are focused on receiving the most value from a price standpoint. These brands offer on the technology aspect that prospective buyers want, while not overloading the appliances. The cooking abilities of this tier are not standout like with the upper tiers, but they offer novelty features like a built-in air fryer that might sway perspective customers. This tier is great at delivering quality appliances that appeal to buyer's budgets and not technological advances.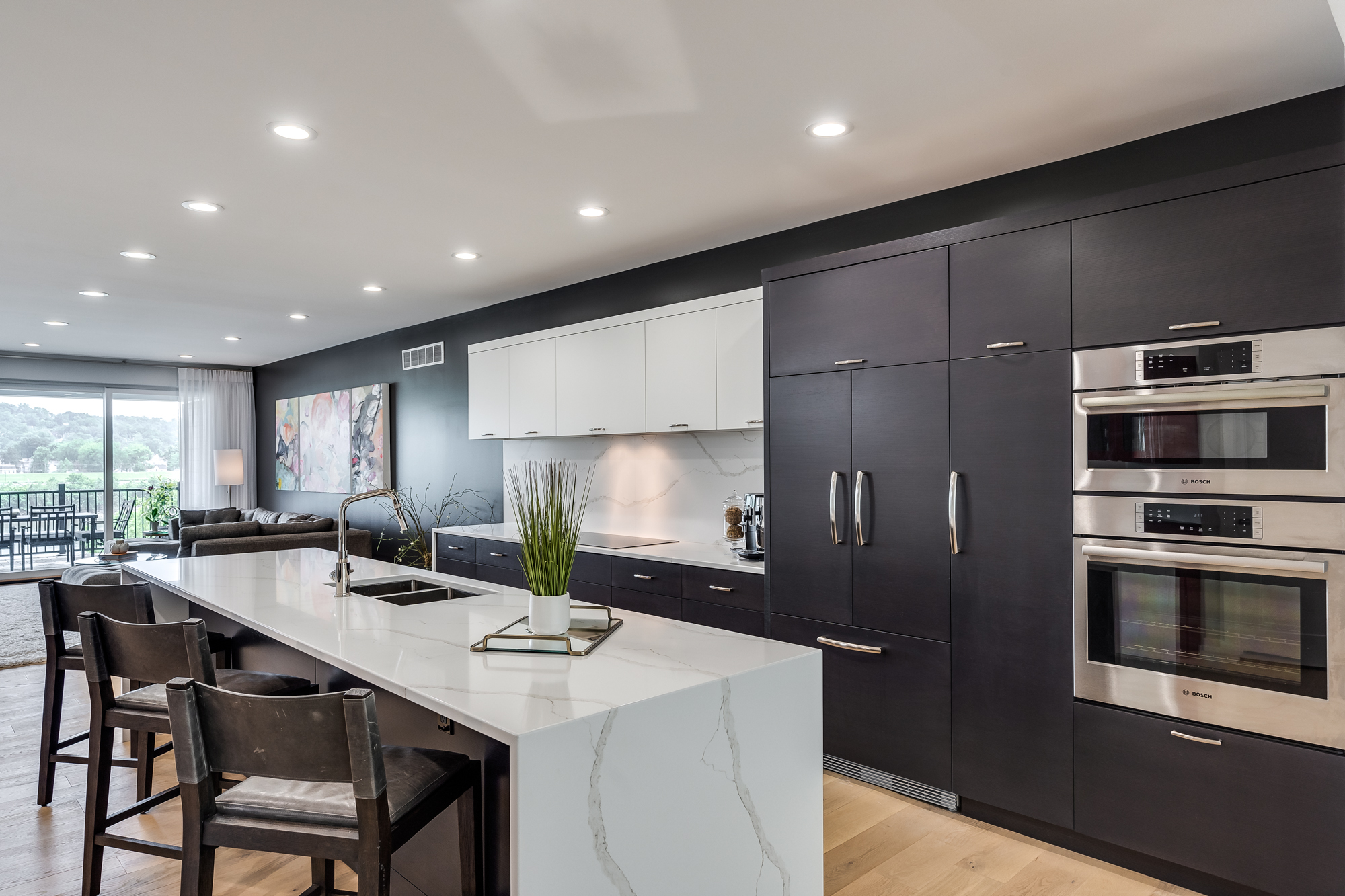 Features
The biggest features that the Premium brands offer come from the modern brands of the group: Miele and Gaggenau. These features are supreme sealing and air quality in both refrigerators and freezers. One of Gaggenau's primary value in respect to their appliances is state of the art insulation and craftsmanship. They tout the exceptional 5-layer insulation that goes into freezers, refrigerators, and ovens to allow for no heat or coolness to escape. Both Miele and Gaggenau are known for their induction element cooktops. These are premium compared to other brands with respect to their proprietary technology. La Cornue and Lacanche are premium brands because of their craftsmanship and heritage behind the products and brands. They also are known for their rustic French style. Each brand is premium for their own elements and features associated with brands.
The features that are associated with the High-End brands are quality, recognition, and craftsmanship. Wolf is known through their iconic red knobs as I mentioned earlier, but they are leaders in preservation with refrigeration. They utilize air purificators every 20 minutes to provide longer lasting produce and odorless storage. Thermador has a similar air purification system but utilizes customizable produce drawers that are independently temperature controlled. Thermador is known for their blue knobs and their patented star burner technology which creates an even layer of heat on any pan. The feature that Viking offers is exposed burners which allows for the flame to touch the pans and create extreme heat exposure. All these features are something that one expects from a commercial appliance, but these brands have become a staple for any luxury kitchen.
The Mid-Tier brands bridge the gap between use of technology and build quality that some of the other tiers do not have. Samsung is known for their advanced technology which includes one of their refrigerator lines including a touch pad surface and even a camera to see inside! Café has integrated smart technology into each of their product lines. Their new fridge has an integrated Keurig brewing system right beside the water and ice dispenser. Some of their products have built-in Wi-Fi to connect to phones for remote cooking. Like the other brands, Kitchen Aid has their own technology and smart cooking capabilities. There are two different lines of their ovens, regular convection and smart oven +. This newer oven allows for smart control with Alexa and Google Assistant and even remote from an app. It even has a full-color touchscreen that has a Recipe Guide mode that offers step-by-step cooking instructions. Bosch doesn't have any groundbreaking technology, but they do have an air purification system called FarmFresh which is better than direct competitors. All these different technological advances and the relatively moderate price range allow these brands to be the most popular in kitchens.
The features that GE, LG, and Frigidaire have seem to be novelty, but they are perfect for people who would sacrifice on quality to have a dual purpose. While reading the reviews concerning quality, these brands were not amazingly great at that. Frigidaire just came out with their new range that incorporates an air fry function in the oven. This is great for someone shopping for an appliance that serves more than one purpose! LG has also just come out with an oven that allows an air fry capability just like the Frigidaire range. Another stand-out feature is that the LG refrigerator and freezer combination has a sphere ice ball maker that they promote as essential for stand-out entertaining. GE has their own appliance that acts as a control panel for the other appliances, called the Kitchen Hub. It is a touchscreen and ventilation combo that allows for smarthome control, browse recipes, video chat, stream video, play music, and utilize Google Assistant. This is the first hub of its kind from GE and other brands. GE, LG, and Frigidaire are all great brands that prioritize technology and convenience for the customer.
After breaking down each of the brands and the features of each individual appliance, we have compiled what we believe the best appliance packages consisting of a range/oven, refrigerator, freezer, dishwasher, and ventilation. The price range of each will start at $6,000 with the High Value tier to virtually no budget ($46,000) with the Premium tier.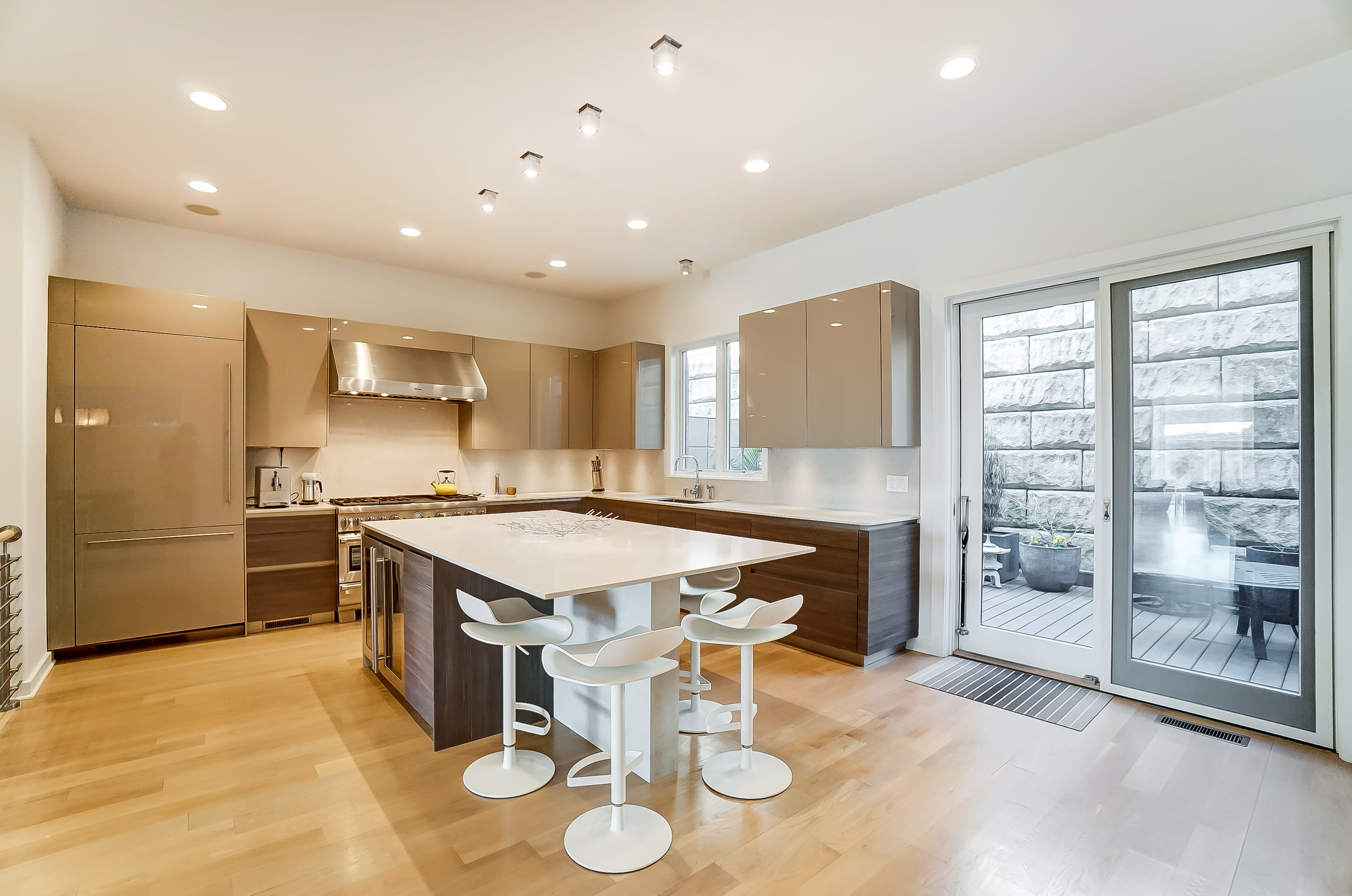 Look at the different brands we chose to include! We included the simple features and price for you to gather further information.